Altimeters
---
The official web site for ordering Featherweight Altimeters is >> here <<. This page is just a link to the Featherweight Interface Program software as well as a little background / history.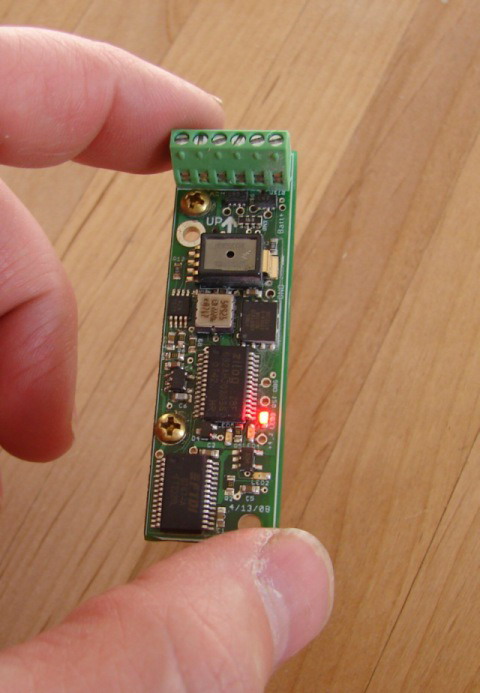 Note: As of July 2011, Norton 'SONAR' may report the FIP program as a false positive and remove it without asking. Googling for 'Norton SONAR False Positive' yields many hits for small developers having problems with frequent software updates being removed by Norton SONAR as false positives. As such, if you have Norton installed and if it deletes FIP as soon as you get it installed, then you may want to read about how to disable Norton 'SONAR' >> here <<.
Downloads
FIP 2.0: Support for Parrot & Raven / Includes FTDI Drivers >> here << [SELF UPDATING INSTALLATION - see note below]
---
[SELF UPDATING INSTALLATION]
Note the FIP downloads above include a self updating feature where the first thing it does is check if it is the latest version, and if there is a later version available, it will prompt you for whether you want to download and install it. The link above is to an earlier version that includes the FTDI drivers so the first install from above will almost certainly tell you there is an update to install.

==> This self updating installation may be affected by firewalls and/or security settings on your system. Please let >> me << know if you encounter issues.

---
Downloads [Development]
The 'DEVEL' build with newest features / possible newest bugs >> here << [SELF UPDATING INSTALLATION - see note above]
(Installs as separate program / ICON - can be installed in parallel with 'Production' release above.)
---
Downloads [Historical]
FIP 1.0: Support for Parrot only / Includes FTDI Drivers >> here <<
For the three people that had the 3 output Beta Raven units, the last build supporting that altimeter is >> here <<.
FTDI USB Drivers (included in standard FIP installations so this is only for reference) >> here <<.
---
Background / History
This page started out as an investigation of different altimeters now that I could no longer get the BlackSky AltAcc (my prior personal favorite). As fate would have it, after some initial review (original page >>here<<) I purchased a Featherweight 'Parrot' as my first one to try. It seemed in the price range of the AltAcc I was replacing and had similar recording capabilities. Upon receiving it and looking over the manual, I discovered that the communication to it was via 'HyperTerm' (Windows PC app for serial port communications). I also noted that the 'analysis' of the data was done in Excel. Being a programmer in my 'day job', this meant one thing in particular to me, and that was: "The communcations interface is documented as well as the analysis in Excel - I can write my own program to do this!"


Long story short - thus began a journey in writing an application to interface to the Featherweight Parrot, which led to working with Adrian from Featherweight Altimeters on making the program available to other Parrot owners (and plans for working with the future 'Raven' altimeter that Adrian is currently working on). So, now I'm biased - you can look at the original page and the links from there, but going forward, most of my time will be spent working with the Featherweight Altimeters and improving the FIP (Featherweight Interface Program) to work with them.